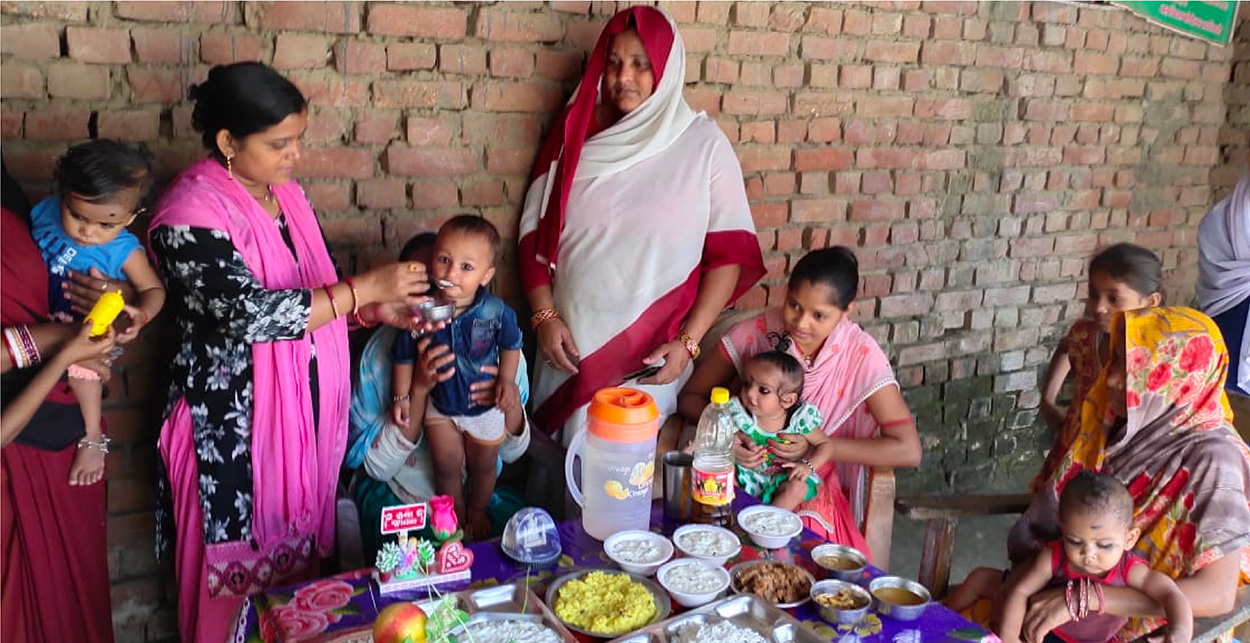 Poshan Abhiyaan
The Prime Minister's Overarching Scheme for Holistic Nourishment (POSHAN Abhiyaan), or the National Nutrition Mission, is the Government of India's flagship programme to improve nutritional outcomes for children, pregnant women and lactating mothers. Launched by Hon'ble Prime Minister Shri Narendra Modi on the occasion of International Women's Day 2018, the POSHAN Abhiyaan directs the attention of the country towards the problem of malnutrition and addresses it in a mission-mode.
NITI Aayog has played a critical role in shaping the POSHAN Abhiyaan. The National Nutrition Strategy, released by NITI Aayog in September 2017, presented a micro-analysis of the problems persisting in the nutrition domain and chalked out an in-depth strategy for course correction. Most of the recommendations presented in the Strategy document were subsumed within the design of POSHAN Abhiyaan.
Post the launch of the Abhiyaan, NITI Aayog was entrusted with closely monitoring the scheme and undertaking periodic evaluations. As a part of its mandate, NITI Aayog submits implementation status reports of POSHAN Abhiyaan to the Prime Minister's Office (PMO). This is carried out through the Technical Support Unit (TSU) established at NITI Aayog, which, in addition to monitoring, also provides research, policy and technical support to the Abhiyaan. To date, NITI Aayog has submitted three POSHAN Abhiyaan–monitoring reports to the PMO.
S. No.
Title
Download
1
Transforming Nutrition in India - September 2020
Download

(6.82 MB)

2
Transforming Nutrition in India - September 2019
Download

(2.64 MB)

3
Transforming Nutrition in India - December 2018
Download

(3.07 MB)