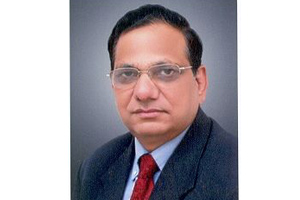 Dr. Vinod Paul
Member, NITI Aayog
Prof. Vinod K. Paul, a paediatrician by training, was on the faculty of the Department of Paediatrics, All India Institute of Medical Sciences, New Delhi, since 1985, and served as the Head of the Department for nearly a decade.  He is a globally recognised medical scientist and public health exponent. 
Government of India appointed Dr Paul as a Member of the National Institution for Transforming India, the NITI Aayog, in August 2017 where he leads the Health, Nutrition and HRD verticals. He has played a pivotal role in formulating the Ayushman Bharat-PMJAY, the Ayushman Bharat Health and Wellness Centre Scheme and POSHAN Abhiyaan.
Prof. Paul also served as the Chairman of The Board of Governors in supersession of the Medical Council of India for two years from 2018 to 2020. This tenure was recognised for a record increase in undergraduate and postgraduate medical seats, and introduction of telemedicine guidelines, district residency scheme and a plethora of other reforms. 
Dr. Paul is a part of the core team of the Union Government for Covid-19 pandemic response. He chairs the Empowered Group on Medical Infrastructure and COVID Management Plan, as well as the National Expert Group on Vaccine Administration for COVID-19. 
Prof. Paul is a Fellow of the three Science Academies of the country, and a recipient of the Dr. B. R. Ambedkar Centenary Award for Excellence in Biomedical Research. He was conferred with the prestigious Ihsan Dogramaci Family Health Foundation Prize by WHO at the 2018 World Health Assembly.