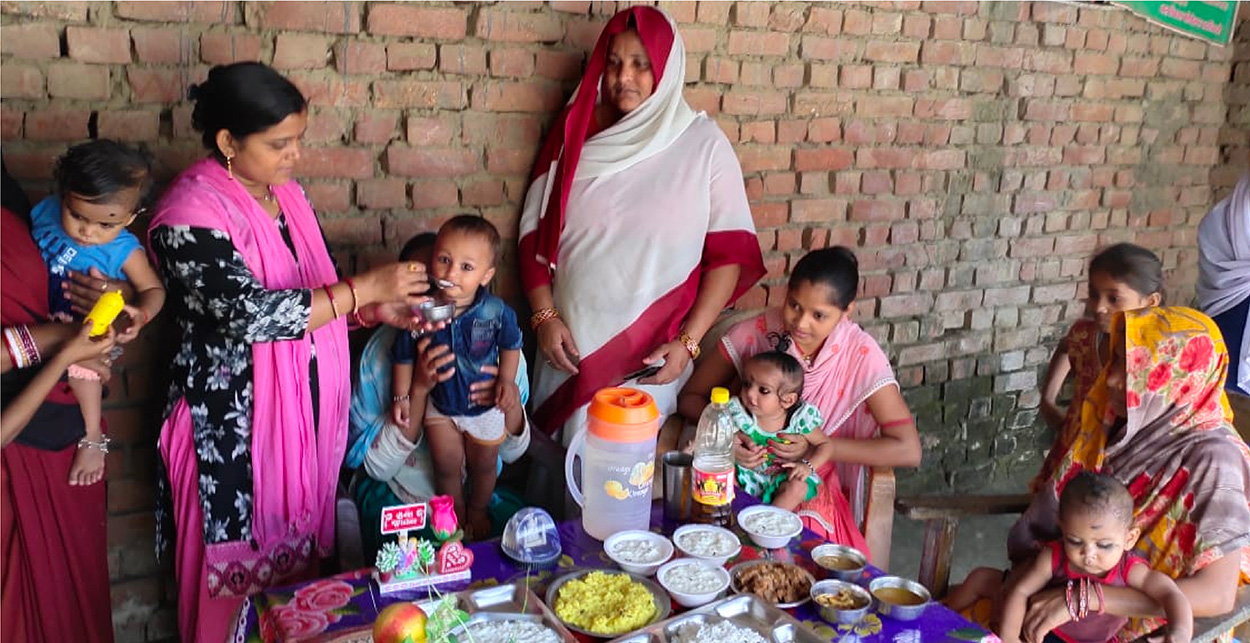 National Council on India's Nutritional Challenges
This apex body was formed by the Ministry of Women and Child Development (MoWCD) and is chaired by Vice Chairperson, NITI Aayog. It formulates overall policies and guidelines, and monitors all nutrition-based schemes, highlighting a life-cycle approach. It coordinates and reviews convergence among Ministries for providing policy directions to address India's nutritional challenges. In 2020, the Council met twice and focused on the following:
Monitoring the Procurement of Growth Monitoring Devices:

Expeditious procurement of smartphones and growth-monitoring devices by the States and Union Territories, as per the provision under POSHAN Abhiyaan, is being done; the procurement status is monitored monthly. The status report and timelines for procurement of devices and measures taken to expedite the same are to be presented by MoWCD to Vice Chairperson, NITI Aayog. Till August 2020, 56.36% of smartphones, 65.58% of infantometers, 64.19% of stadiometers, 63.99% of weighing scales (infant) and 66.75% of weighing scales (mother and child) had been procured.


 

Rashtriya Poshan Maah, September 2020:

The third POSHAN Maah was repositioned to a digital mode due to the Covid-19 situation. The two major activities of Rashtriya POSHAN Maah 2020 were: (i) identification and tracking of children with severe acute malnutrition (ii) plantation drive for promotion of kitchen gardens at the grassroots level. A letter was sent by Vice Chairperson, NITI Aayog, for mobilising NGOs/CSOs registered on NITI Aayog's Darpan portal and working in the field of health and nutrition to participate in the POSHAN Maah activities. NITI Aayog supported these NGOs/CSOs by sharing links to Information, Education and Communication (IEC) materials available on the POSHAN Abhiyaan website and addressing their queries regarding POSHAN Maah and their potential contribution to the same. An overwhelming response was received from these organizations.