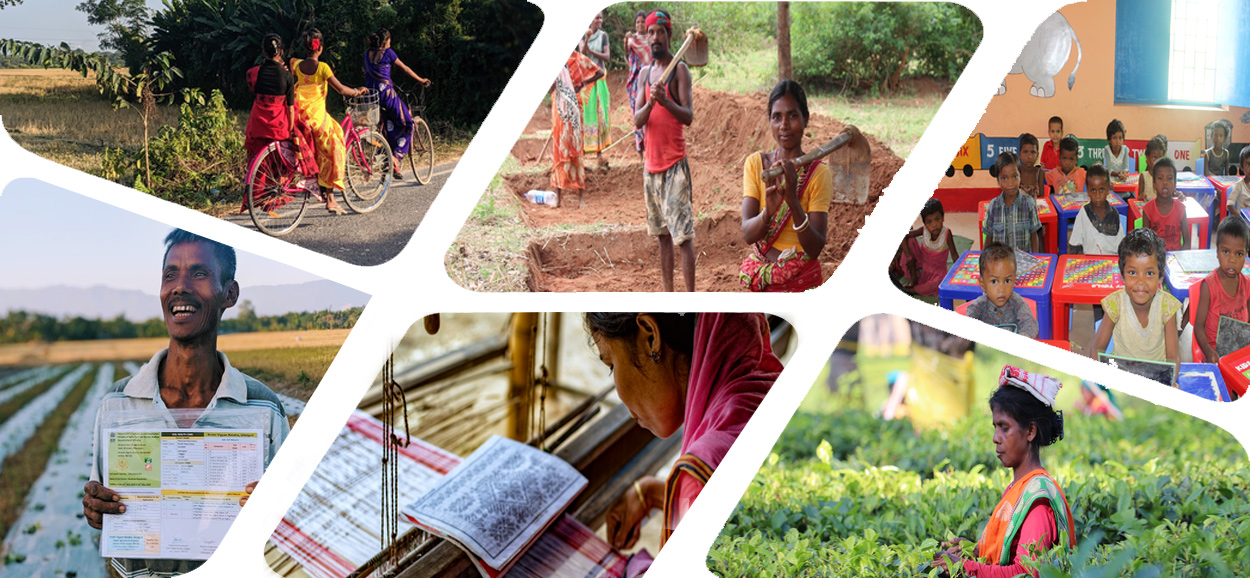 Aspirational Districts Programme
About the Aspirational Districts Programme
Launched by the Hon'ble PM in January 2018, the Aspirational Districts programme aims to quickly and effectively transform 112 most under-developed districts across the country. The broad contours of the programme are Convergence (of Central & State Schemes), Collaboration (of Central, State level 'Prabhari' Officers & District Collectors), and Competition among districts through monthly delta ranking; all driven by a mass movement.
With States as the main drivers, this program focuses on the strength of each district, identifying low-hanging fruits for immediate improvement and measuring progress by ranking districts on a monthly basis. The ranking is based on the incremental progress made across 49 Key Performance Indicators (KPIs) under 5 broad socio-economic themes - Health & Nutrition, Education, Agriculture & Water Resources, Financial Inclusion & Skill Development and Infrastructure. The delta-ranking of Aspirational Districts and the performance of all districts is available on the Champions of Change Dashboard.
The Government is committed to raising the living standards of its citizens and ensuring inclusive growth for all – "Sabka Saath Sabka Vikas aur Sabka Vishwas". To enable utilization of their potential, this program closely focuses on improving people's ability to participate fully in the burgeoning economy. Districts are prodded and encouraged to first catch up with the best district within their state, and subsequently aspire to become one of the best in the country, by competing with, and learning from others in the spirit of competitive & cooperative federalism.
NITI Aayog works closely with the respective line Ministries and various development partners to fast-track progress at the district level. Various programmes such as – Saksham Bitiyan Abhiyan, Anemia Mukt Bharat and Surakshit Hum Surakshit Tum, are some of the flagship initiatives that have been taken up by NITI Aayog in this regard. The districts are also encouraged to develop and replicate best practices that drive improvement across the socio-economic themes.
Another focus of the programme is to further dive into the progress at the block-level within each district. The districts are encouraged to monitor the progress of the blocks that lead to the overall improvement of the district.
The Aspirational Districts Programme essentially is aimed at localizing Sustainable Development Goals, leading to the progress of the nation.
| Report Name | Access |
| --- | --- |
| Stories of Change: From India's Aspirational Districts | |
| Aspirational Districts - Unlocking Potentials | |
| DEEP DIVE - Insights from Champions of Change The Aspirational Districts Dashboard | |
| Transformation of Aspirational Districts - Primer - A New India 2022 | |
| Transformation of Aspirational Districts - Primer - A New India 2022 - Hindi | |
| Aspirational Districts Baseline Ranking, March 2018 | |