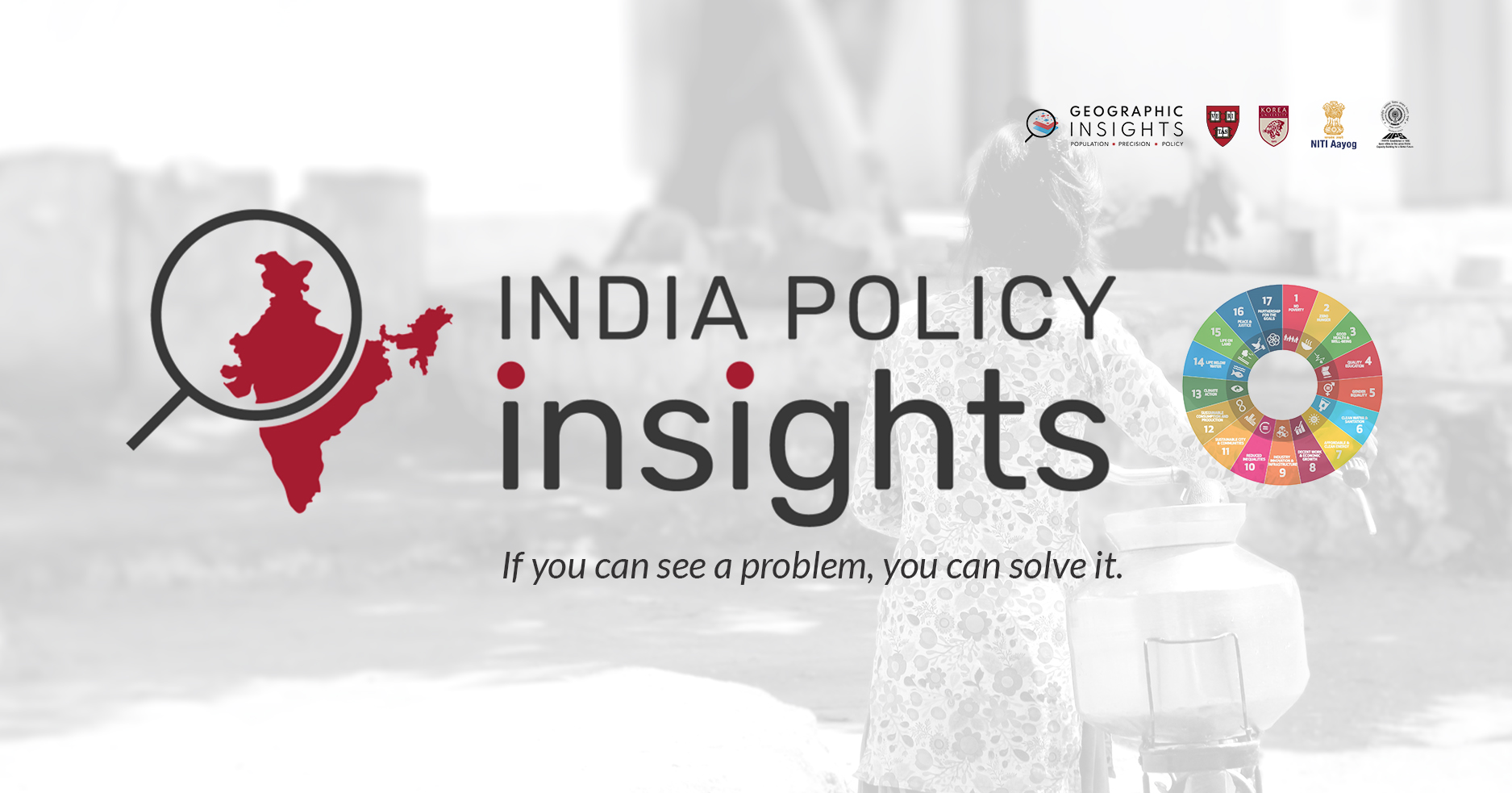 India Policy Insights
India Policy Insights (IPI) is a collaborative initiative of the Geographic Insights Lab at the Harvard Centre for Population and Development Studies and the Centre for Geographic Analysis at Harvard; NITI Aayog; and the International Institute for Population Sciences (IIPS). The initiative is being led by S V Subramanian, PhD, Professor of Population Health and Geography, Harvard University, and Honorary Senior Fellow, NITI Aayog.
Once a problem can be seen, it can be solved.
With this motivation, IPI seeks to promote evidence-based policy deliberation, formulation and action with its comprehensive online geo-visual data platform. Using modern methods, IPI provides value-added data for health, nutrition and population indicators for India's Districts, parliamentary constituencies, assembly constituencies and villages.
NFHS Policy Tracker for Districts

The NFHS Tracker for Districts is an interactive dashboard that leverages data from the National Family Health Surveys (NFHS 4 and 5) to visualize and analyse changes in health, nutrition, and population indicators. The dashboard can be found https://geographicinsights.iq.harvard.edu/nfhs-tracker-districts.